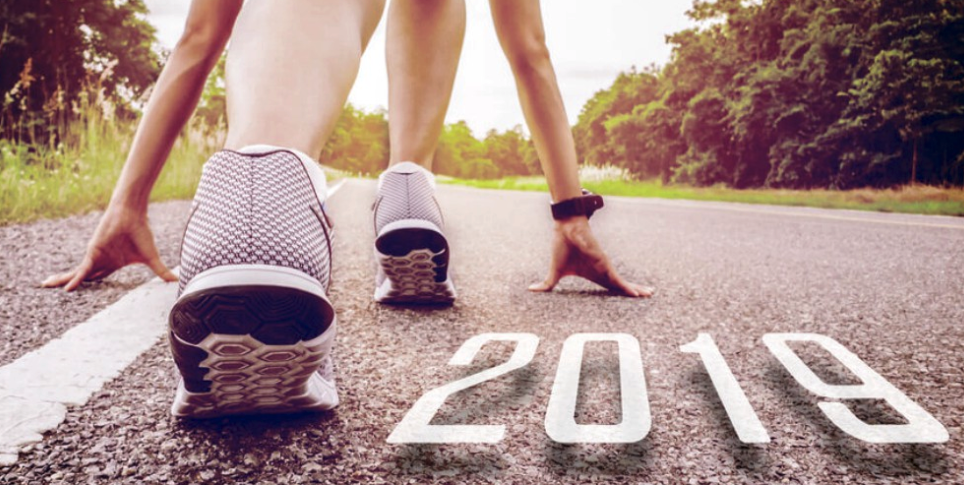 I am sitting here at 7:30 pm typing. I am relishing in the fact that I totally nailed it putting the kids to bed today. My 7 year old is showered, fed, and completing his 20 minutes of independent reading, and my 3 year old is clean, fed and is actually SLEEPING! Typically I am upstairs waiting for the kids to stop yelling for me, and creating ridiculous scenarios that make me miss The Real Housewives of whatever. But not tonight! Tonight I shall sit here watching BRAVO and type away…
I feel like I should go put on some workout clothes and hop on the treadmill or turn on my favorite workout video and burn some calories, but it's a rest day. I keep telling myself that, today is a rest day. Unfortunately I have turned too many days into rest days. This year I am changing that.
My goal for 2019 is to complete at least a 30 minute work out and eat healthy meals a minimum of 5 days a week. I mean I gotta live a little, I need 2 days to just stretch and stuff my face on repeat.
On top of my typical meal prep for the work week lunches I have decided to browse Pinterest for healthy meals for dinner. I tried this recipe tonight, and it was delicious! I am assuming anything with Kale is healthy. Right?
I am going to achieve my work out goals by making my sister Maegan work out with me 1 night a week. We enjoy following @Sydneycummings_ on instagram and working out to her free youtube videos here.
In order to make forward progress, I try to be an active member of 2 local running groups, (RunRockford and R.I.S.E). These groups help me stay motivated to follow my training plans. I do this because I know myself, and I know that when I am running low on motivation due to work, kids, and all the other obligations life has in store for us, I have a community of amazing people cheering me on and pushing for me to be the best I can be. Being a part of these groups also gives me the privilege to cheer others on in their accomplishments throughout their running journey.
I am excited to be a part of the Mercy Health Seaway Run Ambassador program this year. This experience will not only help me achieve my 2019 goals, but hopefully inspire others to set healthy goals as well. Maybe you will make the Mercy Health Seaway Run 5K walk, 5K run, 10K, or 1/2 marathon a part of your 2019 goals.
I want to know what are your goals? How will seek out support to achieve your goals? Who will you share your accomplishments with when you are successful?