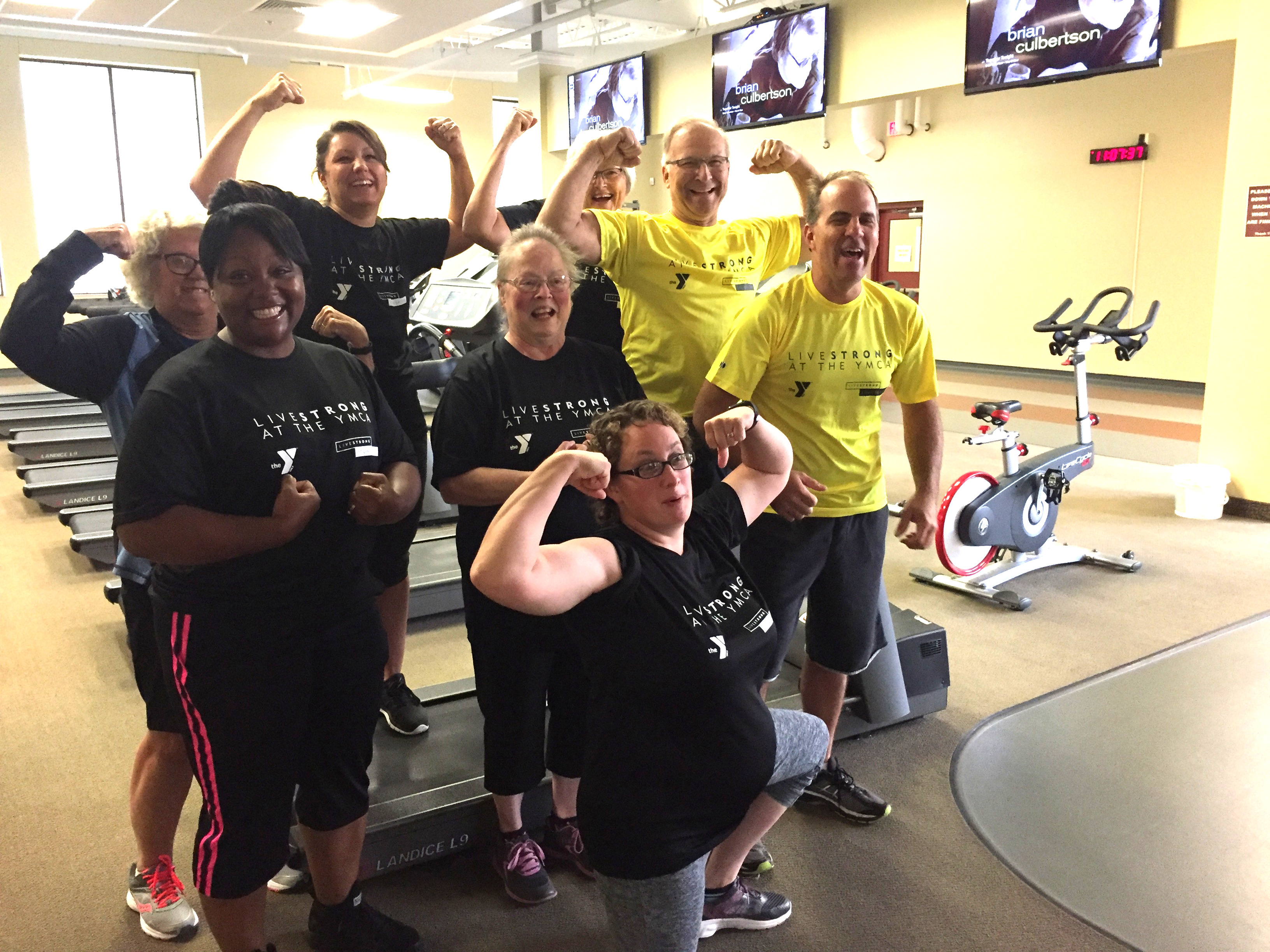 By participating in the Mercy Health Seaway Run you are helping cancer survivors truly heal by supporting the Muskegon YMCA's LIVESTRONG at the Y program.
Did you know that there are over 8,000 cancer survivors in Muskegon County and 700 more diagnosed every year? Historically, cancer survivors have been told to "take it easy". They are told to expect diminished capacity – to simply do less. But research shows that the more active survivors are, the better chance they have of preserving strength, improving their quality of life, and perhaps even preventing the recurrence of cancer.
The YMCA partnered with the LIVESTRONG foundation to develop an evidence based physical activity program for survivors. And Muskegon is one of the few but growing number of YMCAs in the country qualified to offer these services.The goal of LIVESTRONG with the YMCA is to empower cancer survivors to reclaim their health after the devastating effects of cancer and cancer treatments.
LIVESTRONG with the YMCA is a small group based physical activity program led by specially trained YMCA Instructors. It is designed to treat the whole person. Instructors and staff are specially selected to lead the small group program based on their ability to treat the whole person, including mind, body and spirit.
Specifically, they:
• Build cardiovascular endurance, muscular strength, and balance
• Reduce the severity of treatment side effects
• Prevent unwanted weight changes
• Improve energy levels – a major obstacle for cancer survivors facing fatigue
Instructors use individual personal assessments to create a physical activity plan tailored to each participant. Some survivors were very active before their diagnosis but some have never stepped foot in a gym so it can be very intimidating for them, never mind that they've been ill. So, even though this is a group program, each participant has their own goals and a plan to reach those goals.
The response has been astounding and there are so many success stories. Here's one from a graduate of LIVESTRONG at the YMCA – a lung cancer survivor. "I don't like it when someone says 'you have to establish a new normal' I want my OLD normal!. After going through this program I feel like I can start all over again and I can have the same hopes and dreams that I had before"
Thank you for your support of the YMCA through the Seaway Run.
Have a great race!