Andrew Buikema will be replacing Joe Doyle, who has resigned after helping to grow the event over the past four years.
"We will miss Joe, who has played a key role in the rapid and successful growth of this historical community event, but are excited to have Andrew join us this year." said event co-chairs, Chris Burnaw and Mike Workman. "Andrew's involvement in the running community, including participation in local running groups and working with regional races, will help us continue to make our event a great experience for all of our participants, from beginners to elite."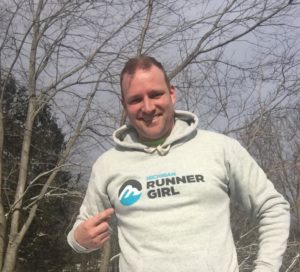 Buikema has been a volunteer and a participant with the Mercy Health Seaway Run for several years. Buikema has completed 30+ half marathons and 6 marathons to date, serving as a pacer in the 5/3 River Bank Run, Rivertown Half Marathon, Chicago Spring Half Marathon and Grand Rapids Full and Half Marathons. He has coordinated the pacers for the Charleviox Half/Full Marathon and Rivertown Half Marathon, and currently organizes pacers for the 5/3 Riverbank Run, River Town Half and the Seaway Run.
He is extremely excited to take the Seaway Run to a new level for their participants!