Written by, guest blogger:
Jamie Hekker, 1 in 21Coordinator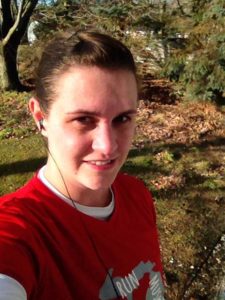 Greetings Seaway Run fans! Are you as excited as I am to take to the streets for beautiful Seaway Run? In addition to making sure you have a world class race experience, did you know that your race entrance fees help support two local nonprofit partners in Muskegon County? One in 21 Healthy Muskegon County is working to make Muskegon a healthier place to live, work and play – and we'd like to have you along on our journey.
One in 21 is an initiative of the Muskegon Rotary Club that began when club leaders were alarmed by how poorly Muskegon stacked up in the annual County HealthRankings, published by the University of Wisconsin and Robert Wood Johnson Foundation. Muskegon County ranked near the bottom for overall health outcomes (64 of 82 counties), and health behaviors (78 of 82) such as obesity and overweight, physical inactivity and adult smoking. The community needed to take action. A new coalition was formed: 1 in 21 Healthy Muskegon County, with a goal to bring us from the bottom and become the healthiest county in Michigan by 2021. Admittedly, this is a bold goal, but big goals are inspirational!
How is 1 in 21 working to change the picture of health in our community? As a coalition of community partners, nonprofits, businesses, schools and individuals, we are focused on reducing obesity and smoking in our community. Our strategies include increasing healthy eating, physical activity, emotional wellness, partnering with the KnowSmoke Coalition on tobacco reduction activities, and creating a movement and culture of health in our community. What does this mean? It means bringing healthy workplace education to local businesses, creating a professional learning community of educators who are improving the health of their schools, providing information on community resources to healthcare providers, helping our partners recruit participants for their evidence-based programming, training hundreds of residents on trauma and its effect on health, and putting on large scale events like the Seaway Run and the Big Crunch!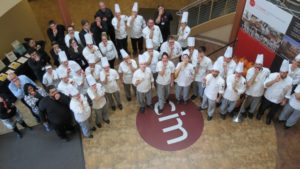 Muskegon County is full of people and organizations committed to improving health and providing healthcare. One in 21 seeks to bring the partners together, streamline efforts, create unique partnerships and be a healthier community. Won't you join us?
Want to know more? Visit our website at 1in21.org.
Happy Running!