Our Partners Make It Possible
The Trinity Health Seaway Run is a partnership between the Muskegon YMCA and Muskegon Rotary Club's Healthy Muskegon County initiative; proceeds from the event help support these groups in their efforts to make Muskegon County a healthy place to live, learn, work and play.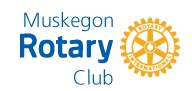 Muskegon Rotary Club's Healthy Muskegon County was prompted by the low results Muskegon County received in the County Health Rankings. The County Health Rankings, produced by the University of Wisconsin and the Robert Wood Johnson Foundation, are based on a model of population health that emphasizes the many factors that, if improved, can help make communities healthier places to live, learn, work and play.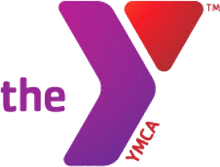 The Muskegon YMCA is a 501(c)3 non-profit organization dedicated to Building a Healthy Future for Muskegon. As a community based YMCA they address Muskegon's health and wellness needs where they are most prevalent – at sites throughout the community like schools, churches and health centers. Every day they work to make sure that everyone, regardless of age, income, or background has the opportunity to be healthy and thrive. YMCA outreach includes evidence-based programs for diabetes, prevention, fighting childhood obesity, nutrition education, water safety, cancer survivor fitness, arthritis, management, and employee wellness.
Learn more about the Muskegon YMCA by visiting their website or Facebook page.
Key Sponsors
Seaway Run  is a community event focused on fitness, supported by Trinity Health & other partners.
Baker College
Blue Cross Blue Shield of Michigan
Cannon Muskegon
Consumers Energy
Country Dairy
Dockside Donuts
Don Martines
Eagle Alloy
Fairlife
Freshcoat
GE Aerospace
Greenridge Realty
Happy Birthday Marjorie Jones!
Harbor Hospice
Harbor Palliative Care
Home Depot
Lakeshore Employee Benefits
Lakeside Emporium
Langlois Home Furnishings
Lorin Industries
Mart Dock
Mary Free Bed
Meijer
Moola
Muskegon Catholic
Muskegon Surgical Associates
Nichols
Northern Machine Tool & Die
Orthopaedic Associates of Muskegon
PADNOS
Pigeon Hill Brewing
Quality Tool & Stamp
Ramos & Sons Auto Body
Redi Rental
Selby Accounting
Shoreline Insurance
Soils and Structures
Structural Concepts
Trinity Health
Trinity Health Senior Communities: McCauley Rehab
Trophy House Brands - Her & His Uniforms
Webb Chemical
Wesco