Have you ever set some really high expectations for one of your races? Like almost unattainable expectations? I know I have! In the past, during the days leading up to my race, I would convince myself that if I did not meet or beat my expectation, then I had failed. Why do we do this to ourselves?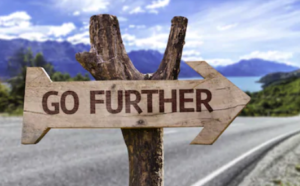 Setting a high expectation for race results can cause a lot of added stress and anxiety before and during the big event. If something unexpected happens during your race, it can cause panic and have a negative effect on your performance. High expectations can eat away at your confidence and potentially affect future races. Often times, runners feel defeated after a race when they do not make their goal. Keep in mind, very few runners can set high-end goals and consistently reach them.
 
Consider setting moderate expectations and splitting your event into two segments.
If you are feeling well at the halfway point you can always adjust your goal in the second portion of the race. Doing this will relieve a lot of pressure and make your race more enjoyable. You will most likely see yourself improving race after race without all the extra stress and anxiety.
 
I encourage you to dig deep and ask yourself why you run. Last year, I went into the Mercy Health Seaway Run with an open mind and without any expectations. At the time I was going through a life changing event and didn't want to disappoint myself even more. Of course, I would still try my best.  A couple friends at the start line asked me what my goal was and I told them to just take in the scenery and enjoy it. However, the temperature was right. It was cloudy and 50 degrees in June. At the halfway point I was feeling pretty good and then decided to do my best to run with the 9 minute pacers. There was a point during the race that I did drop back a bit, but my point is that some of my best races are ones that I did not go into it with high, unrealistic expectations, I "played it by ear." I enjoyed the race, the lakeshore view, and had a sub two hour finish time.